If you're looking for absolutely gorgeous pearls, Carmen Jewellers should be on your radar. Our collection of pearls will surely complement any outfit, from your little black dress to your casual wear.
Carmen Jewellers' pearls bring attention to the natural wonders of the sea. We ensure only the highest-quality pearls that will last for generations to come. 
Pearl jewellery is a must-have in any jewellery collection. Its lustrous and iridescent beauty has an impressive ability to transcend generations and trends. We are proud of our brilliant collection of pearls that suits almost any occasion – weddings, anniversaries, birthdays, Mother's Day, black suit events, just to name a few.
Treat yourself or a loved one to this classic luxury, by exploring the unique diversity of colours, types, shapes, and origin of our pearls, including:
Broome South Sea Pearls

Keishi Pearls

Black Tahitian Pearls

Japanese Akoya Pearls

Freshwater Pearls

Mabe Pearls 
Come in-store to view our luxurious collection from Allure Pearls.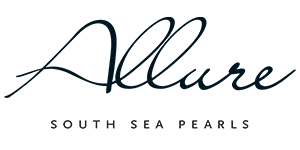 Frequently Asked Questions
Located in Midland, Mirrabooka and Joondalup.
Experience A Luxurious Selection
Experience A Luxurious Selection