Enchant your partner with a ring that symbolises your own fairytale. Engagement rings and wedding rings represent one of the most important milestones in your life. It's a physical reminder of infinite love and eternal connection. What better way to proclaim your love than with a unique engagement ring and wedding band from Carmen Jewellers.
ENGAGEMENT RINGS AND WEDDING RINGS
We specialise in engagement rings and wedding bands that perfectly celebrate life's intimate moments. At Carmen Jewellers, we personalise your ring to tell the story of your relationship. We'll ensure that the ring lasts long and inspires an unwavering bond.
Our team is just as committed as you are to finding the perfect ring.  Our ever-growing collections of ready-made rings and sets mean you can quickly embark to your next exciting chapter. Or if you have a vision in mind, we can help you bring your dream ring to life with our custom design service. We can also craft your wedding band to fit perfectly flush to your engagement ring. No matter what you are looking for, our options are endless. 
Our exceptional selection of stones reflects our dedication to providing the ultimate ring for you – from solitaire diamonds and gemstones, to Argyle diamonds, and much more.
We also specialise in high-quality lab-grown diamonds – a fraction of the price of natural diamonds but so pristinely grown that the differences between natural and lab-grown diamonds cannot be seen with the naked eye.
You can choose from our in-house brands, HIRO and Roselle Pink, or our other elegant brands, like Pink Kimberly, Ellendale, and Australian Chocolate Diamond. 
Talk to our expert Perth jewellers to craft a custom engagement ring for you.
Engagement Rings and Wedding Rings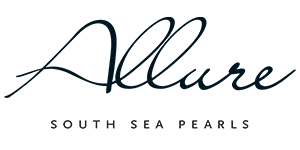 Frequently Asked Questions
Located in Midland, Mirrabooka and Joondalup.
Experience A Luxurious Selection
Experience A Luxurious Selection