Located in Midland, Mirrabooka and Joondalup.
Experience A Luxurious Selection
Experience A Luxurious Selection
Diamonds from the Argyle Mines
Diamonds from the Argyle Mines
Cherished for their natural beauty, diamonds from the Argyle Mines are highly coveted for their enchanting hues and complex composition. 
Approximately 90% of these signature pink diamonds are mined from the east Kimberly of Western Australia. With the Argyle Mines now closed, these beautiful pink diamonds are exceedingly rare and sought-after.
Carmen Jewellers is also home to a range of diamonds from the Argyle Australian Mines in a variety of stunning colours, including chocolates, yellows, blues and whites. 
Whether you are looking for diamond jewellery or loose diamonds from the Argyle Australian Mines, our certified collection of diamonds can suit any exquisite taste. 
Carmen Jewellers is an independently owned and family operated business.
Surround yourself with one true piece of indulgence at Carmen Jewellers. For more than 35 years, Carmen Jewellers has crafted the finest pieces of jewellery made from our wonderful collection of 22k gold, gemstones, and loose diamonds. Every encounter in our jewellery shop in Mirrabooka, Midland, or Joondalup embodies approachable and personalised luxury.
Stunning pieces. Unparalleled service.
Create, remodel, and repair your custom jewellery with Carmen Jewellers. We are passionate about understanding your needs to deliver the best care, best service, and best quality in every step of your journey with us. Our lovely team of jewellers and associates across our shops in Perth,  are warm, helpful, and exceptionally skilled.
Get the ultimate jewellery experience.
Shop GD T004 Lakeside Joondalup Shopping City, 420 Joondalup Dr, Joondalup WA 6027, Australia
Shop 101 Midland Gate Shopping Centre, 274 Great Eastern Hwy, Midland WA 6056, Australia
Shop 36 The Square Mirrabooka Shopping Centre, 43 Yirrigan Dr, Mirrabooka WA 6061, Australia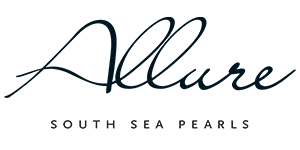 Say hello to our friendly specialists in any of our three stores across Perth today.
Contact us now by calling or visiting any of our 3 stores. Fill out the contact form to ask us a question or to book an appointment.
Mon-Wed; Fri: 9:00am-5:30pm
Thurs: 9:00am-9:00pm
Sat: 9:00am-5:00pm
Sun: 11:00am-5:00pm
Get in Touch
"*" indicates required fields